Our tenth pair of the Fall 2018 Semester highlights Sofya Calvin '19 and Owen McMacDonnell '19. Sofya and Owen facilitated a race section. Here's what they have to say about IDP: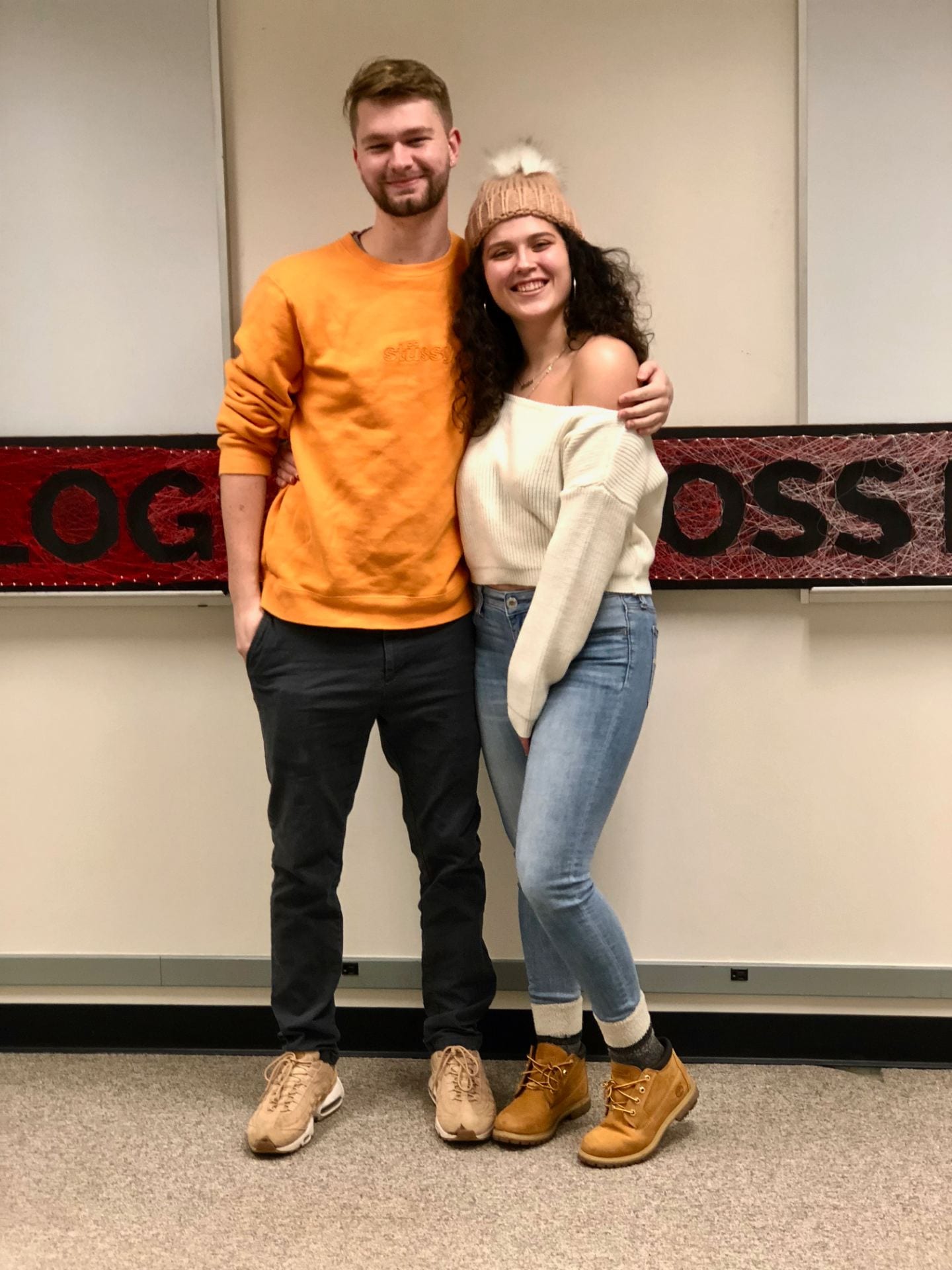 Co-Facilitators Sofya '19 and Owen '19

Why IDP?
Owen: IDP has been hands down one of the most impactful experiences I have had at Cornell. Before being exposed to the program, social justice was not something that I thought of on a regular basis. Being someone who has many privileges, I simply had not been exposed to many of the issues that IDP has since brought to the forefront of my mind. After my first race dialogue during my sophomore year, I realized that the issues I once thought about as affecting only certain communities, really do affect everyone in a variety of different ways. After being nominated to facilitate, I knew it was something that would challenge me in ways I had not encountered before, but I knew it was the only way to push my learning to the next level. From the coaches to the facilitators, the IDP community has been one of the most welcoming and inclusive communities I have been a part of. Without IDP in my life I know I would not be the person I am today, and it is the only class that I tell everyone I know to take.
Sofya: I do IDP because I fundamentally believe in the power of this program to not only change campus climate, but to build communities and promote diverse climates beyond the Cornell campus. When I took IDP, I grew in ways that I couldn't even imagine and got to do so while watching 15 other peers of mine, from all different backgrounds, grow with me. I got to push myself to be surrounded with people who had completely different perspectives than I did and in communicating with them, I learned how powerful it can be to open these lines of communication and foster relationships across difference. I truly feel honored to be a facilitator for IDP and am blessed to be able to say that I can have this same impact on so many more peers of mine each semester.
What is your favorite thing about your co-facilitator?
Owen: I am so grateful to have had Sofya as my first co-facilitator. Entering this semester I was nervous about my own ability to do the job of a facilitator well and to have the same impact on the students that my two facilitators had on me. Right off the bat though, Sofya always brought such a high energy level to the classroom during every session. Her passion for the work she does is truly inspiring and simply being in the classroom with her was a learning experience for me.  Over the course of the semester, it was great to see how our relationship as co-facilitators develop and really made me appreciate the differences she and I have. My favorite thing about Sofya is her ability to improvise and navigate in situations that may be unfamiliar. A few times this semester we came to a point where I had no idea how to proceed, yet Sofya was always ready to step in with something beautiful to say, or with an activity that perfectly fits the needs of the class. Watching Sofya in times like these is really inspiring and I hope to carry everything I have learned with me forward to the next time I am facilitating.
Sofya: Owen is definitely a better co-facilitator than I deserve. He is so kind and passionate and you can tell that he deeply cares about all of the work we are doing. My favorite thing about him is his acute attention to each and every individual in the classroom. He is so in tune with the impact of words and actions on others and takes such great care to ensure that everyone in the room is learning and benefiting from the dialogue. He was a wonderful support system to have with me last semester and I am thankful for all the help he gave me when I was going through some personal things. I have a ton of respect for him both as a student, co-facilitator, and overall person and can't wait to continue working with him during our upcoming semesters with the program!