Our next pair for Humans of IDP are Brooke Greenstein '19 and Norman Delgado-Camacho '21.
This pair co-facilitates a Gender dialogue!
Here's what they have to say about IDP:
Why IDP?: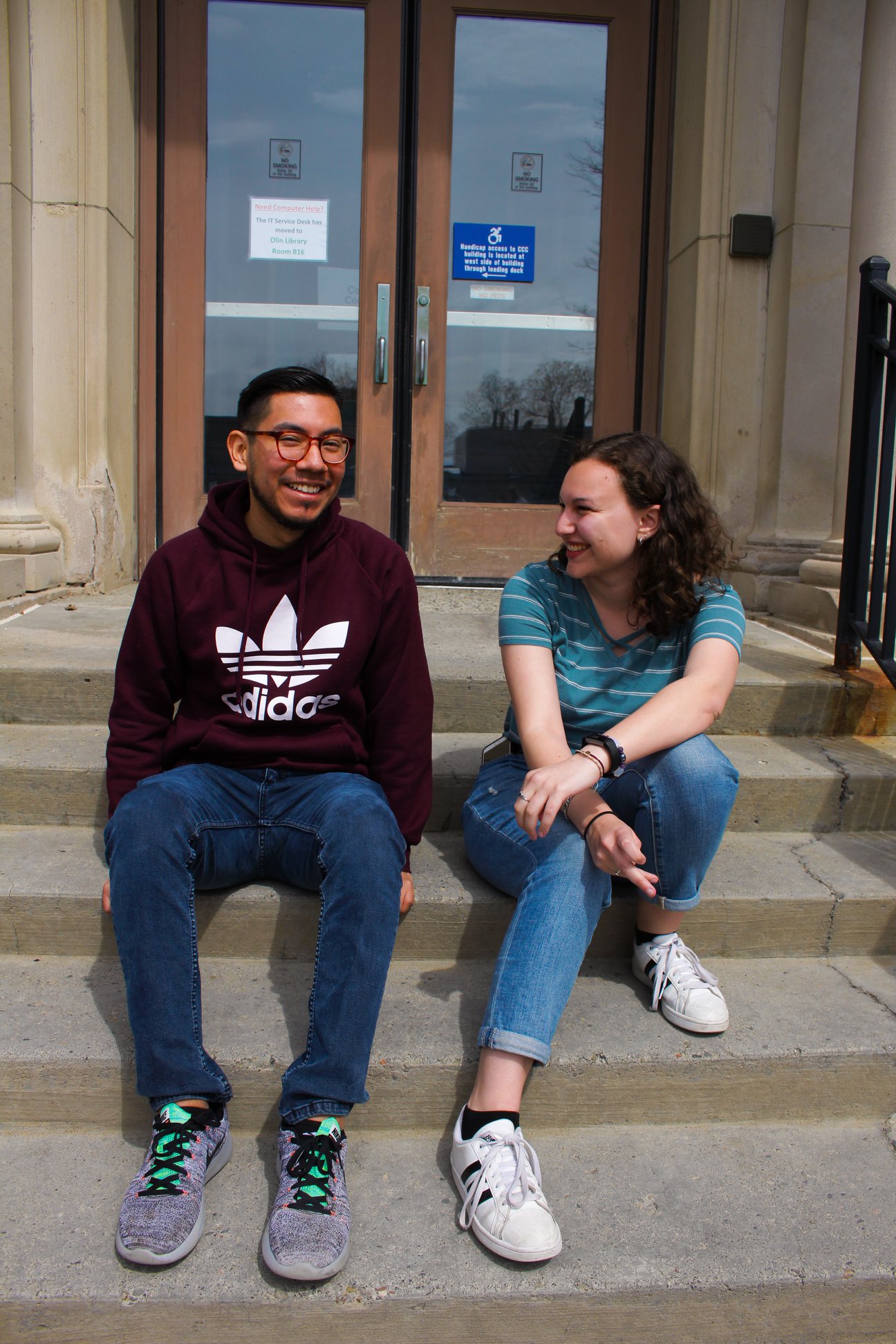 Brooke: IDP has given me and continues to give me so much: a community of inspiring people, confidence in my leadership skills, opportunities to grow and reflect, space to consider the perspectives of others, and new ways of thinking about social justice and education. I know I will take what I've learned from being a part of IDP with me wherever I go next!
Norman: IDP was crucial in my development as an active citizen and someone who recognizes that my privilege as a man can be a tool for greater equity in society. At Cornell there aren't many other places that do the work IDP does or have a mission I believe in as profoundly as I do with IDP. I believe IDP is part of my journey to becoming a better ally and I am honored to have the chance to help others develop their identities as allies/leaders as well.
What is your favorite thing about your co-facilitator?:
Brooke: Norman expects the best from himself and the people around him. He is hard-working and honest and constantly insightful. He's not afraid to ask questions about change and the process it will take to get there, and I think he pushes our group to be more reflective about themselves and their roles in larger systems.
Norman: My favorite thing about Brooke is how supportive she has been from the start. As a new facilitator, I was worried I would disappoint Brooke and fall short of my own goals, but Brooke has always been patient with me and understanding. I am a better facilitator because I get to work with Brooke.